Manager, Portfolio Operations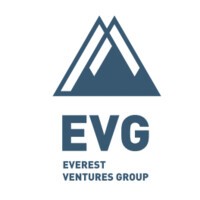 Everest Ventures Group
Operations
Hong Kong
Posted on Tuesday, September 12, 2023
EVG is looking for an Manager, Portfolio Operations!
Everest Ventures Group (EVG) is a venture studio that focuses on the paradigm-shifting opportunities of digital assets and blockchain technologies backed by a consortium of renowned Asian conglomerates, family offices, and business leaders. We are a team of serial entrepreneurs, VCs, and financiers in their 20s & 30s, with venture partners and sister companies on both sides of the Pacific. Kikitrade, Aspen Digital, Vibra are the 3 incubated crypto projects under EVG.
Responsibilities:
Identify and assess distressed assets within the blockchain project, including but not limited to underutilized projects.
Conduct a comprehensive analysis of distressed assets, including their financial health, operational challenges, regulatory compliance, and intellectual property rights.
Develop and implement strategies for the recovery and value extraction of distressed assets, considering potential restructuring, divestments, mergers, or partnerships
Negotiate with relevant parties (i.e., project teams, investors, regulators) to protect the interests of the blockchain project and maximize value realization from distressed assets.
Manage and oversee the implementation of asset disposition plans, including liquidation, asset sales, or strategic partnerships, while ensuring compliance with legal and regulatory requirements.
Requirements:
Bachelor's degree in finance, business administration, or a related field. A higher degree, such as an MBA, is preferred.
Proven experience in distressed asset management, turnaround management, or related fields within the blockchain industry.
Deep knowledge and understanding of blockchain technology, and the overall cryptocurrency landscape.
Solid financial analysis skills, including the ability to evaluate distressed assets, identify operational issues, and develop financial recovery plans.
Strong negotiation and communication skills, with the ability to collaborate effectively with various stakeholders, such as project teams, investors, and legal advisors.
Additional Notes:
Experience in the blockchain industry, particularly in working with distressed projects, would be highly advantageous.
Certifications in restructuring and insolvency, such as Certified Insolvency and Restructuring Advisor (CIRA) or Certified Turnaround Professional (CTP), are desirable but not mandatory.