Growth Manager (Web3)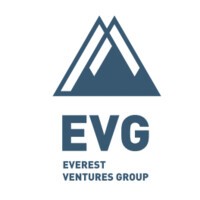 Everest Ventures Group
Sales & Business Development
Hong Kong
Posted on Tuesday, September 12, 2023
EVG is looking for an Growth Manager (Web3)!
Everest Ventures Group (EVG) is a venture studio that focuses on the paradigm-shifting opportunities of digital assets and blockchain technologies backed by a consortium of renowned Asian conglomerates, family offices, and business leaders. We are a team of serial entrepreneurs, VCs, and financiers in their 20s & 30s, with venture partners and sister companies on both sides of the Pacific. Kikitrade, Aspen Digital, Vibra are the 3 incubated crypto projects under EVG.
As a Growth Manager at EVG, you will play a vital role in developing and executing an effective growth marketing strategy. Your primary objectives will be to accelerate customer acquisition, improve conversion rates, and increase brand awareness. You will leverage your technical and coding skills to develop creative solutions that enhance user engagement and drive higher conversion rates. Ultimately, your role is pivotal in fostering EVG's growth.
Responsibilities
Conduct comprehensive market research to build an end-to-end growth marketing strategy.
Optimize existing channels and programs to achieve predefined goals.
Identify, test, and scale new and emerging channels to acquire new customers, while closely tracking performance.
Identify potential opportunities in paid and niche channels to expand brand reach.
Collaborate with the design team to craft compelling messaging and build campaign assets.
Support the growth of acquisition Key Performance Indicators (KPIs) and provide regular reports on performance.
Collaborate with executives to set high-level growth targets and KPIs, while modelling growth projections.
Requirements
Proven experience in conducting market research and developing growth marketing strategies.
2+ years in crypto/web3 professionally and as a user. Experience with DeFi communities is a major plus
Proficiency in optimizing channels and programs for achieving goals.
Familiarity with testing and scaling new and emerging channels.
Ability to identify and capitalize on paid and niche channel opportunities.
Excellent communication and collaboration skills to contribute to messaging creation and work effectively with cross-functional teams.
Experience in setting high-level growth targets and KPIs, modeling growth, and owning go-to-market goals.