Proprietary Trader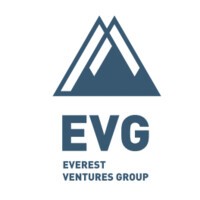 Everest Ventures Group
Hong Kong
Posted on Tuesday, September 12, 2023
EVG is looking for an Proprietary Trader!
Everest Ventures Group (EVG) is a venture studio that focuses on the paradigm-shifting opportunities of digital assets and blockchain technologies backed by a consortium of renowned Asian conglomerates, family offices, and business leaders. We are a team of serial entrepreneurs, VCs, and financiers in their 20s & 30s, with venture partners and sister companies on both sides of the Pacific. Kikitrade, Aspen Digital, Vibra are the 3 incubated crypto projects under EVG.
We are seeking a highly skilled and experienced Proprietary Trader to join our team. The successful candidate will have a proven track record in active trading, with expertise in either traditional asset classes (such as stocks, bonds, and commodities) or digital assets (such as cryptocurrencies). This is an exciting opportunity to work in a dynamic and fast-paced environment, making strategic trading decisions to maximize profitability.
Responsibilities:
Execute trades across various asset classes (traditional or digital) to achieve optimal returns.
Monitor financial markets, economic trends, and news to identify trading opportunities.
Develop and implement trading strategies based on extensive market analysis and risk assessments.
Utilize technical analysis tools and indicators to make informed trading decisions.
Manage and optimize trading positions to minimize risk and maximize profitability.
Monitor trading portfolios, ensuring accurate and timely trade execution.
Conduct post-trade analysis to review trades, track performance, and identify areas for improvement.
Requirements:
Proven track record as a proprietary trader, demonstrating exceptional trading performance and consistent profitability. Experience at hedge funds / buy-side firms is highly preferred.
In-depth knowledge and understanding of either traditional asset classes (stocks, bonds, commodities) or digital assets (cryptocurrencies).
Strong analytical skills with the ability to conduct thorough market analysis and identify profitable trading opportunities.
Excellent risk management abilities to mitigate potential losses and preserve capital.
Ability to work in a fast-paced environment and make quick decisions under pressure.
A bachelor's degree in finance, economics, or a related field is preferred.
Additional Notes:
Please provide a track record of your trading performance along with your application.
Knowledge and experience in algorithmic trading or automated trading systems are a plus.
Professional certifications (e.g., CFA, FRM, Series 7) are beneficial but not required.