Product Manager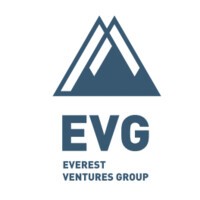 Everest Ventures Group
Product
Hong Kong
Posted on Tuesday, September 12, 2023
EVG is looking for an Product Manager!
Everest Ventures Group (EVG) is a venture studio that focuses on the paradigm-shifting opportunities of digital assets and blockchain technologies backed by a consortium of renowned Asian conglomerates, family offices, and business leaders. We are a team of serial entrepreneurs, VCs, and financiers in their 20s & 30s, with venture partners and sister companies on both sides of the Pacific. Kikitrade, Aspen Digital, Vibra are the 3 incubated crypto projects under EVG.
We are seeking a dynamic Product Manager to take charge of the development and implementation of our blockchain products. With close collaboration among cross-functional teams, including software engineers, designers, and stakeholders, you will drive the product roadmap and deliver top-notch solutions. Strong proficiency in English and either Cantonese or Mandarin Chinese is essential to effectively work with our distributed teams. Your combination of technical expertise, management skills, and blockchain industry knowledge will empower you to lead the creation of product-centric solutions within a highly technical environment.
Responsibilities:
Lead and Manage Product Development: Take ownership of the complete product development lifecycle for our blockchain solutions, overseeing every aspect from ideation to deployment.
Cross-functional Collaboration: Collaborate seamlessly with cross-functional teams, including business development, design, and marketing, to ensure that product development aligns with business objectives. Facilitate successful product launches and execute product roadmaps, adhering to defined timelines and milestones.
Market Research and Analysis: Conduct thorough market research and competitive analysis to identify new opportunities and enhance existing products. Define and prioritize product features and requirements based on customer needs and prevailing market trends.
Translate Requirements: Convert product requirements into concise and actionable user stories, technical specifications, and design guidelines for the engineering team to implement effectively.
Provide Technical Guidance: Work closely with software engineers, offering valuable technical guidance and oversight to ensure the timely and successful delivery of features, enhancements, and bug fixes.
Requirements:
A proven track record of at least 5 years in a Product Manager role, blockchain industry or a social app field is a plus such as dating app.
Exceptional leadership abilities and project management skills, demonstrated by successfully overseeing and delivering complex projects within specified timelines and budgets. Experience in managing the development of blockchain solutions or decentralized applications (DApps) is highly advantageous.
Possess a technical background with a deep understanding of software engineering principles, processes, and methodologies. A Bachelor's degree in Computer Science, Engineering, or a related field is highly desirable.
Exhibit self-motivation, proactivity, and adaptability. Show a passion for innovation and a willingness to take ownership of projects and initiatives.