Strategy Associate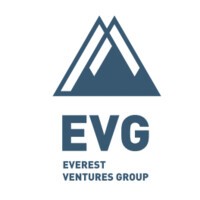 Everest Ventures Group
Hong Kong
Posted on Tuesday, September 12, 2023
EVG is looking for an Strategy Associate!
Everest Ventures Group (EVG) is a venture studio that focuses on the paradigm-shifting opportunities of digital assets and blockchain technologies backed by a consortium of renowned Asian conglomerates, family offices, and business leaders. We are a team of serial entrepreneurs, VCs, and financiers in their 20s & 30s, with venture partners and sister companies on both sides of the Pacific. Kikitrade, Aspen Digital, Vibra are the 3 incubated crypto projects under EVG.
As an Associate / Analyst, you will play a key role in providing efficient analysis to the Chief Executive Officer (CEO). Your responsibilities will include conducting in-depth research ( blockchain / Web3 ), analyzing data, and synthesizing complex information into clear takeaways and project management. You will employ both qualitative and quantitative methods to support decision-making processes and drive strategic initiatives. This role requires exceptional organizational skills, data visualization proficiency, strong researching abilities, and the ability to present insights effectively.
Responsibilities:
Conduct thorough data analysis, utilizing various tools and methodologies to extract meaningful insights and identify improvement opportunities.
Present findings and analysis to executives and stakeholders, using clear and concise communication to convey recommendations and insights.
Formulate and outline detailed implementation plans, providing step-by-step guidance for changes required to achieve desired outcomes.
Offer suggestions for long-term improvement strategies, leveraging industry knowledge and best practices.
Periodically evaluate implemented solutions to measure impact, assess effectiveness, and make necessary adjustments based on feedback and project management.
Requirements:
Bachelor's degree in a related field (e.g., Business Administration, Management, or a relevant discipline).
Proven experience in data analysis, problem-solving, and project management, top-tier consulting firm experience is preferred .
Strong analytical skills with the ability to synthesise complex data sets, communicate key findings through strong business writing and generate meaningful insights.
Excellent communication and presentation skills, with the ability to convey information clearly and concisely to both technical and non-technical stakeholders.
Knowledge of blockchain-specific and web3 best practices and trends is a plus.