Smart Contract Engineer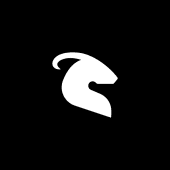 Cashmere Labs
Software Engineering · Part-time
Remote
5,000 – 8,000 USD per month
Posted on Saturday, May 20, 2023
About CashmereLabs
CashmereLabs aims to build MEV protected cross-chain swap platform. Cashmere's difference from other cross-chain swap platforms is that it can perform transactions decentralized with one-click and one-sign. This logic needs a decentralized backend and some smart contracts.
About the role
CashmereLabs is looking for a Smart Contract Engineer to take ownership over the development of novel DeFi-related smart contracts.
You will have the opportunity to:
Drive high-level decisions about the CashmereLabs smart contract architecture
Write well-documented, performant, clean, and re-usable Solidity code
Collaborate with designers, frontenders, and other developers
Work at a rapid pace with a large amount of ownership and autonomy
The ideal candidate will have solid smart contract proficiency, strong technical leadership, a keen understanding of financial concepts, and a consistent track record of solving critical engineering problems.
Required Skills:
Our ideal candidate will:
have 4+ years experience as a Software Engineer
have 2+ years experience as Solidity Smart Contract Engineer
have an advanced knowledge of Git, GitHub, TypeScript, Hardhat
have experience on foundry, unit tests, fuzzing, ci/cd
have significant experience writing comprehensive smart contract test suites
have a strong working knowledge of Solidity design patterns and Solidity security best practices
have significant experience collaborating within an engineering team and reviewing code
have exceptional technical communication skills (written and verbal)
have an in-depth knowledge of economics, finance, and the financial sector
have an in-depth and up-to-date practical knowledge of the DeFi (and broader crypto) landscape
We are committed to fostering diversity and inclusiveness within our organization, and we strongly encourage candidates of all backgrounds to apply.
Cashmere Labs is an equal opportunity employer.